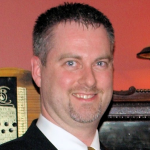 Welcome to Sunny Canuck,
a blog by Roger Demas.
Thanks for joining me.  I like to post interesting and insightful ramblings with an occasionally humorous twist.  I am a business professional, a family man, a student of social media and a bit of a smarty pants.
I enjoy talking about Networking, Social Media, Music, Cars, Marketing, Business Development, Insurance, and being a Dad.  My posts will mainly focus on Smart Networking and Social Media, with some Sales tips, Music tidbits and Car buzz thrown in for fun. Expect some surprises and I will keep you interested along the way.
See my About page for more information.
Connect with me here and sign up for updates at the top right of this page.
Roger Demas